In June I hoped to read:
Tell the Wind and Fire by Sarah Rees Brennan FAIL
Ruined by Amy Tintera FAIL
Flawed by Cecilia Ahern READ - Give me a cheer!
Everland by Wendy Spinale FAIL
An Ember in the Ashes by Sabaa Tahir FAIL
Oops. Sometimes you can be really ambitious with what you want to read, but in this case I actually read 14 books over the two months, so that wasn't why I couldn't get through the books on my TBR list. I suppose I just wasn't feeling in the mood for them? A lot was going on during these months, and I think I just need more 'oomph' or commitment than I had.
But what did I manage to read? Well...
Flawed by Cecilia Ahern
(
4 stars on GoodReads)
"
In her breathtaking young adult debut, bestselling author Cecelia Ahern depicts a society where perfection is paramount and flaws lead to punishment. And where one young woman decides to take a stand that could cost her everything."
I enjoyed this book a lot more than I expected. I've read some of CA's books before, and whilst they weren't bad, I didn't love them. This book caught me up and left me wanting more.
Guilty Pleasures (Anita Blake 1) by Laurell K Hamilton
(4 stars on GoodReads)
"
Readers will learn how Anita Blake started raising the dead-and killing the undead."
The Laughing Corpse (Anita Blake 2) by Laurell K Hamilton
(4 stars on GoodReads)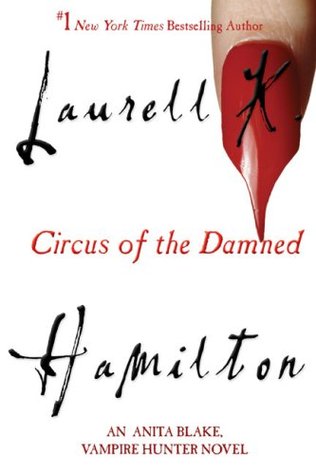 Circus of the Damned (Anita Blake 3) by Laurell K Hamilton
(4 stars on GoodReads)
I enjoyed these three books, but after reading them I decided to stop. I have done some research on this series, and it seems to be the general consensus that they get ridiculous from about this point onwards. As I wasn't feeling hugely addicted, I thought this was a good place to stop.
Reread: Rivers of London by Ben Aaronovitch
(always 5 stars)
"What would happen if Harry Potter grew up and joined the Fuzz" - Diana Gabaldon
I love this series so much! Seriously, read them already!
Moranifesto by Caitlin Moran
(4.5 stars, 5 on GoodReads)
'I've lived through ten iOS upgrades on my Mac – and that's just something I use to muck about on Twitter. Surely capitalism is due an upgrade or two?'
Oh Caitlin! I loved this book - it made me laugh in some parts, and was very serious in others. Definitely read Moranthology alongside this.


The Last Star by Rick Yancey
(3.5 stars, 4 stars on GoodReads)
"
They're down here, they're up there, they're nowhere. They want the Earth, they want us to have it. They came to wipe us out, they came to save us."
I've got to say, this book was a bit of a let down. It is the final piece of the 5th Wave trilogy - I loved book 1 but 2 and 3 just didn't live up.
The princess saves herself in this one by Amanda Lovelace
(5 stars on GoodReads)
"
a poetry collection divided into four different parts: the princess, the damsel, the queen, & you."
I loved this, and it's a book of poetry. I never read poetry!
A Darker Shade of Magic by VE Schwabb
(4 stars on GoodReads)
"
Kell is one of the last Antari: hopping from Grey London — dirty, boring, lacking magic, and ruled by mad King George — to Red London — where life and magic are revered — to White London — ruled by whoever has murdered their way to the throne — and back, but never Black London, because travelling to Black London is forbidden."
I really enjoyed this first book (in a series or trilogy? I'm not sure yet) - I love books that are set in London, plus those that have supernatural elements, so it was perfect.
Saga Volume 1
(4 stars on GoodReads)
"
Star Wars-style action collides with Game of Thrones-esque drama in this original sci-fi/fantasy epic for mature readers, as new parents Marko and Alana risk everything to raise their child amidst a never-ending galactic war."
I'm not a graphic novel/ comic expert, and have read hardly any, but I really enjoyed this. Can't get my head around some of the lifeforms though!
Six of Crows by Leigh Bardugo
(5 stars on GoodReads)
"
Six dangerous outcasts. One impossible heist. Kaz's crew is the only thing that might stand between the world and destruction—if they don't kill each other first."
This is a type of 'spin-off' series from Leigh's Grisha Trilogy. I loved the world of the Grisha series, but not the stories or characters themselves. This book was perfect; set in the same universe, but new characters and a new plotline.
The Boss by Abigail Barnette (AKA Jennifer Armintrout)
(4 stars on GoodReads)
Jennifer Armintrout's answer to (and attempt to improve) the Fifty Shades of Grey disaster.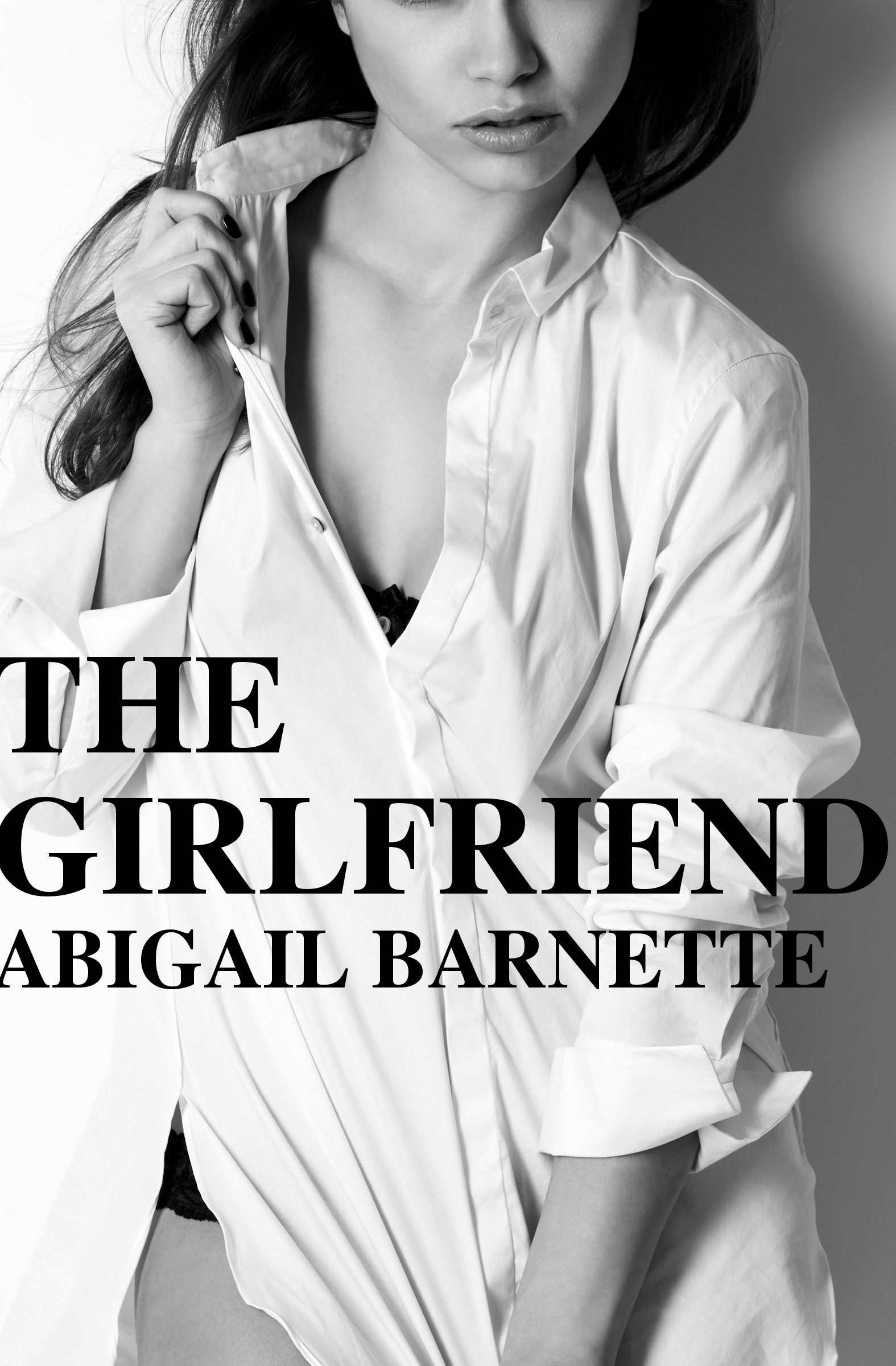 The Girlfriend by Abigail Barnette (AKA Jennifer Armintrout)
(4 Stars on GoodReads)
I really enjoyed these 'new' / 'alternative' versions of Fifty Shades of Grey. From my understanding AB/ JA set out to prove that books along the same lines as FSoG didn't have to be so horrendous, and she succeeded.
Curse of Tenth Grave (Charley Davidson 10) by Darynda Jones
(5 Stars on GoodReads)
"
As a Part-time PI and fulltime grim reaper, Charley Davidson has asked a lot of questions throughout her life: Why can I see dead people? Who is the hot supernatural entity following me? How do I get gum out of my sister's hair before she wakes up?
"
I love Charley, what more can I say? I love saracastic, hyperactive, funny protags who have hot supernatural boyfriends and dramatic, interesting plot lines.
Harry Potter and the Cursed Child by JK Rowling, John Tiffany and Jack Thorne
(5 Stars on GoodReads)
"
As past and present fuse ominously, both father and son learn the uncomfortable truth: sometimes darkness comes from unexpected places."
AAAAAAAAAAAAAAAAAAAAAAAAAH
(please see my dedicated post for my opinion on Harry Potter and the Cursed Child)
Here's my haul for both the months...
1 ARC from YALC, 4 books from Subscription boxes, 4 gifts, plus 9 I bought myself
August TBR Pile
To make sure I don't get stuck feeling under pressure to read my TBR books from last month, I've decided I'll take them all off August's TBR. This would be different if I'd been half way through, or on a roll reading them, but as it is, I don't.
My August TBR books are...
The Court of Mist and Fury (I'm finally feeling inspired to read this!)
The Jungle Book (we read some of this with our classes at school last term but it was too intense and hard work to finish)
The Sin Eaters Daughter
My Lady Jane
This Savage Song (I now have two copies, both from subscription boxes
The Magicians (I've started this so need to finish)
A Gathering of Shadows (started this at YALC, need to finish!)
Some kindle reads - I'm going away and will definitely be packing my Kindle!
GoodReads Update: 54/100 read
A book and it's prequel - Queen of Shadows by Sarah J Maas (January) Assassin's Blade tbr soon!
A Book Written by a Celebrity - Gangsta Granny by David Walliams (January)
A Graphic Novel - River's of London: Body Work by Ben Aaronovitch (January)
A Book Set in Europe - My Sword Hand is Singing by Marcus Sedgwick (February)
A Book Set in the Summer - Everything Leads to You by Nina LaCour (February)
A Book Based on a Fairytale - The October Daye Series by Seanan McGuire (February)
A Political Memoir - I am Malala (I think this counts!) by Malala Yousafzai (March)
A Book With a Blue Cover - Lady Midnight by Cassandra Clare (March)
A Book Set on an Island - Feverborn by Karen Marie Moning (March)
A Book Published in 2016 - Fire Touched by Patricia Briggs (March)
An Autobiography - How to be a Woman by Caitlin Moran (April)
A Book Under 150 pages - Kindred Spirits by Rainbow Rowell (April)
A Book Finished in the Day - Into the Woods by Kim Harrison (April)
A Book With an Unfamiliar Culture - Ms Marvel by G Willow Wilson (April)
A Book You Haven't Read Since High School - The Crysalids by John Wyndham (April)
A YA Best seller - The Red Queen by Victoria Aveyard (April)
A Science-Fiction Novel - Illuminae by Jay Kristoff and Amie Kaufman (May)
A Dystopian Novel - The Infinite Sea by Rick Yancy (May)
A Book Written by a Comedian - Moranifesto by Caitlin Moran (June)
A Book of Poetry - The Princess Saves Herself in This One by Amanda Lovelace (June)
A Book Set in your Home State - A Darker Shade of Magic by VE Schwabb (June)
A Romance Set in the Future - Saga Volume 1 (June)
A Book that's guaranteed to bring yoy joy - Harry Potter and the Cursed Child (July)
A New York Times Best Seller - Six of Crows by Leigh Bardugo (July)
A Murder Mystery - The Curse of Tenth Grave by Darynda Jones (July)
2015 challenge continuation...
A Book I
was Supposed to
Read in School (
I read all the books I was supposed to when I was a student in school - I've now read this as a teacher)
- Gangsta Granny by David Walliams (January)
A Book Based on a True Story - Burial Rites by Hannah Kent (March)
A Book that made me cry - The Raven King by Maggie Stiefvater (May)