Better late than never I suppose :) In November and December I read 20 books. Yes, 20. That is what happens when you stumble into a Urban Fantasy series of 13 books that you absolutely love. I only managed 11 (only :P) in December, so the final 2 are in my January reads.
Read:
Jackaby by William Ritter
3.5/5 stars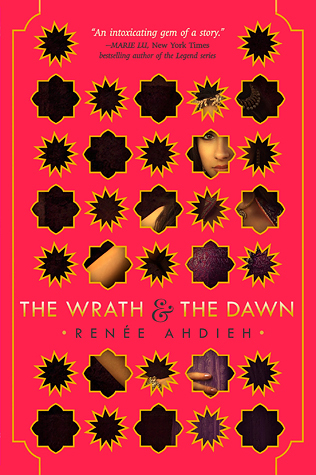 The Wrath and the Dawn by Renee Ahdieh
4.5/5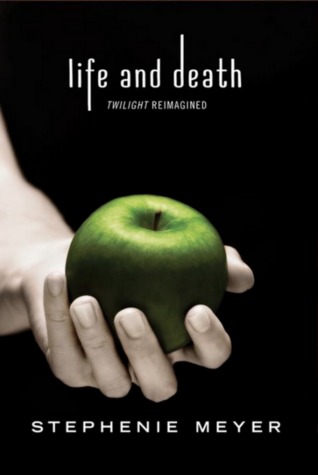 Life and Death: Twilight Reimagined by Stephenie Meyer
3/5 stars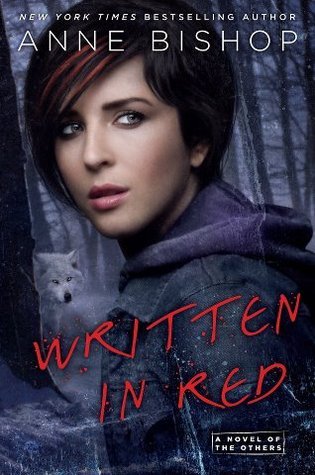 Written in Red (The Others 1)
4/5 Stars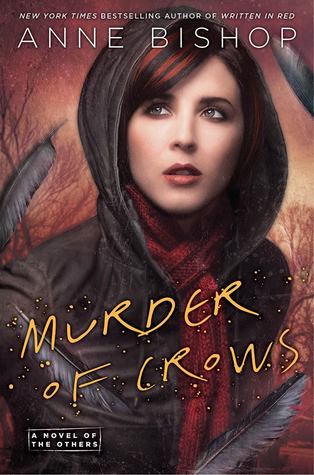 Murder of Crows (The Others 2)
4/5 Stars
Vision in Silver (The Others 3)
4/5 Stars
The Hollows Series (Yes, all of them! Well, actually just 11 of them) by Kim Harrison
Here are the covers of book number 1 and book number 11 (the last one I read in December)
5/5 Stars
The Handmaids Tale by Margaret Atwood
5/5 Stars
My True Love Gave to Me by many authors, but edited by Stephanie Perkins
4/5 Stars
So, I read a lot, but how does this mesh with my 2015 Reading Challenge. I suppose it depends on which one. On Goodreads I kept extended my reading challenge, regarding how many books I would read. I ended the year on 108 books.
Goodreads has this pretty awesome 'Your Year in Books' page, and I have desperately tried to post screenshots here. Unfortunately, I can't :(
108 books
45931 pages
Shortest read: Carmilla (108 pages)
Longest Read: The Fiery Cross (1443 pages)
Average length: 429 pages
Most popular on Goodreads: Ender's Game (776,651 other people read)
Least popular: The Crossing (254 other people read)
Average rating: 4.1
Highest rated on Goodreads: Heir of Fire (4.59 rating)
Now how, did I do on my signature challenge, the PopSugar one?
Clair's 2015 Reading Challenge:
A book you read in a day - Dreamfever/ Shadowfever by Karen Marie Moning (3rd January 2015)

An Author with my initials - The Bane Chronicles by Cassandra Clare, Maureen Johnson and Sarah Rees Brennan (9th January 2015)

A book written by someone under 30 - The Mime Order by Samantha Shannon (21st February 2015)

A book with a colour in the title - The Red Queen by Philippa Gregory (18th February 2015)

A book that takes place in your hometown - The Darkest London series by Kristen Callihan (February 2015)

A book set in a different country - Delilah by Eleanor Jong (15th February 2015)

A book with nonhuman characters - Burned by Karen Marie Moning (February 2015)

A book with a female author - A Crown of Midnight by Sarah J Maas (10th February 2015)

A book published this year - Dead Heat by Patricia Briggs (2nd March 2015)

A book set in high school (well, they're all high school age and some parts mention their school - that counts right) - The Raven Boys by Maggie Stiefvater (2nd March)

A book with more than 500 pages - Dragonfly in Amber by Diana Gabaldon (10th March 2015)

A book a friend recommended - Heir of Fire by Sarah J Maas (12th March)

A book by an author you've never read before - The Final Empire by Brandon Sanderson (17th March)

A book with a one word title - Doon by Carey Corp and Lorie Langdon (30th March)

A book with a number in the title - Eight Grave After Dark by Darynda Jones (31st May)

A book with magic in it - The Kate Daniels series by Ilona Andrews (May 2015)

A funny book - The Rosie Project by Graeme Simsion (15th August)

A book of short stories - Teeth by various authors (June)

A nonfiction book - The Time Travellers Guide to Medieval England by Ian Mortimer (July 2015)

A book from an author you love but haven't read yet - Masques by Patricia Briggs (June 2015)

A book at the bottom of your to read list - Mistwood by Leah Cyprus (7th June 2015)

A book based entirely on the front cover - The Paper Magician by Charlie N Holmberg (August 2015)

A memoir - The Crossing by James Cracknell and Ben Fogle (August 2015)

A trilogy - Penryn and the End of Days trilogy by Susan Ee (August 2015)

A book set in the future - The Girl With All the Gifts by MR Carey (April 2015)

A mystery or thriller - Inferno by Dan Brown (August 2015)

A graphic novel - Mercy Thompson: Homecoming by Patricia Briggs, artwork by

Francis Tsai,

David Lawrence and

Amelia Woo (September 2015)

A book more than 100 years old - Carmilla by Joseph Sheridan Le Fanu (September 2015)

A book from your childhood - The Lion the Witch and the Wardrobe (I figure this is the only book you can really be allowed to reread, and as I am reading it to my class, the 20 of them that have never read it make up for it)

A book that made me cry -

The Night Circus by Erin Morgenstern (September 2015)

A book I started but never finished - 666 Park Avenue by Gabriella Pierce (September 2015)

A book with bad reviews - The Resurrectionist by James Bradley (October 2015)

A book my mom loves - The Handmaid's Tale by Margaret Atwood (December 2015)

A book that scares me (teeheehee) - Life and Death by Stephenie Meyer (November 2015)

Love triangle - all of The Hollows series by Kim Harrison (December 2015)

A Christmas story - My True Love Gave To Me by Stephenie Perkins (December 2015)

A popular authors first book - The Wrath and The Dawn by Renee Ahdieh (November 2015)
So yeah, I read a lot of books this year but unfortunately they didn't fulfill the challenge :(
I didn't read these, and now I'll have to add them to next year:
A classic Romance
A book that became a movie

A Pullitzer prize winner

A book based on a true story

Supposed to read in school

Anton

yms

Published in the year I was born

A book that made me cry

Originally in a different language

A book that was once a play

A banned book